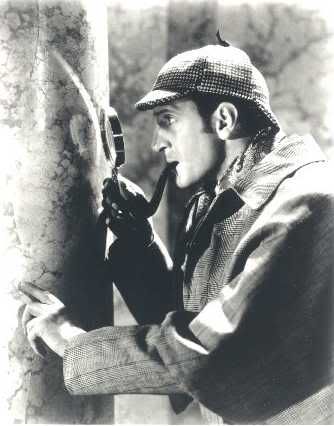 Sherlock and SandC
http://sandc-network.ryze.com/
Last night I did my best Sherlockian impression. I gazed into the fire and considered all the material and circumstantial evidence. It turned out to be a one and a half pipe problem!
First I considered the evidence:
1) A writing network run on Ryze by two Indian, American/Indian nationals--both of whom work in the financial sector: one in India and one in America.
2) Said two people (both business oriented) begin a writing network on Ryze (a business networking group!)—apparently for the love of writing (art for art's sake!).
3) Leader of network, Pragya, seems to have little interest in literature and issues pertaining to literature--though she is well able to write factual material and business reports.
4) Co-originator of network, JJ, is undoubtedly a fellow with a deep love of literature.
5) Many of network's members are students based in US.
6) Ethical and moral righteousness of Americans and American positions are never to be doubted.
Suddenly the solution came to me: SandC is actually a front for helping Indian nationals who want to become American citizens! Two bankers got together--one based in Bangalore and the other in NJ--to earn some pocket money by advising Indians how to go about completing the process that would lead to American citizenship. While their (mostly crummy) poetry is critiqued, the essential business goes on behind the scenes. A writer's network seemed a particularly good idea as it could provide some indication of to what extent the would-be Americans had already imbibed the cultural mores of the new society. There was also the point that one of the co-founders, JJ, had a genuine and deep love of literature written in the English language--a fact that could be used to good advantage!
In the end, I guess there is nothing very reprehensible in all this--except perhaps passing themselves off as people who were essentially interested in literature. For my part, however, (the happy and unsuspecting mummer), I feel like I have possibly been used as a character who could give extra credence to the "front". In these circumstances, I intend in the future to do no more than make the odd post on uncontentious issues--in the hope that this will be enough to maintain the free advertisement for my stories on the site. If not, no matter.